The Ontario Emerging Technologies Fund (OETF or the Fund) is a direct co-investment fund established by the Province of Ontario in 2009. The benefits for Allied health and Nursing clinicians in attending an event like this, is the exposure to the incredibly exciting opportunities technology provides for them, the opportunity to network with people who are the innovators and early adopters, who can open our eyes to the amazing potential future of healthcare.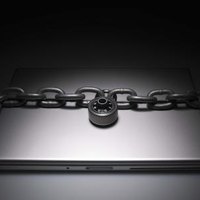 In this hyper-competitive yet nearly flat operating environment that organizations face today – where customer choices are almost all equally accessible – the pressure to keep pace and deliver a wider range of digital capabilities has never been greater.
Whether it's Chicago's Array of Things project, North Carolina's chatbots or an effort in San Diego to manage cybersecurity through the lens of the city's Internet of Things devices, governments are plying new data practices and technologies against their toughest challenges, discovering new insights, streamlining operations and ultimately improving the lives of their citizens.
Attendees learned what's new regarding the topics that have made the IETS one of the most important and informative industry events: new and exciting technologies in the field of alternate water use technologies, plumbing fixture and fitting technologies, new water metrics for non-residential buildings, the water-energy nexus, and market based programs designed to foster the more efficient use of water in buildings.
As robot surgeons are already operating on patients around the world, drugs are becoming smarter, and advanced materials and 3D printing leads to new advances in health, join our panel to discuss the implications for patients, medical staff, and the industry as a whole.